About the Sport Parks Project
The two-year-long project brings together experts from 7 National Olympic Committees - Belgium, Croatia, Finland, France, Italy, the Netherlands, and Slovenia - and 1 regional authority (South Bohemia, CZ) with the aim to create an interactive web based handbook, which will provide National Olympic Committees with recommendations, guidelines, case studies and examples of good practice for the development, organisation, evaluation and sustainability of Olympic Festivals. The Handbook, however, will be of also use to other umbrella sport organisations for the development of their sport-for-all events.
The Handbook will help future organisers of Olympic Festivals to create the perfect space for sports enthusiasts, no matter the size of the event. The organisers will be guided through the whole organisational process, including the post-event stage. Thanks to the expertise and rich experience of the project team, they will get information on how to deal with local authorities, work with local sports clubs, or, for example, how to compose an ideal organising committee. Collected and logically arranged information will provide them with a comprehensive rule of thumb with all the recommendations, possible pitfalls and solutions.
The Sport Parks project is a European collaborative partnership in the field of sport initiated and led by the Czech Olympic Committee, co-funded by the Erasmus + Programme of the European Union and supported by the International Olympic Committee.
Study visits hosted by all partner NOCs

27-29 March 2017– the Netherlands (NOC*NSF)
15-17 May 2017 – Italy (CONI)
11-13 July 2017 – Belgium (BOIC)
3-5 October 2017 – France (CNOSF)
28-30 November 2017 – Finland (FI NOC)
24-26 April 2018 – Croatia (HR NOC)
2-4 July 2018 – Slovenia (SL NOC)

Development of the Sport Parks interactive handbook, which will be composed of 6 main chapters - Organisation, marketing, communications, resources, sustainability, and evaluation – and tips for common activities.
Development of the website
Preparation of case studies by project partners
Testing of draft recommendations and guidelines during the Winter Olympic Games 2018 by the National Olympic Committees of the Czech Republic, France, Italy and Slovenia
Organisation of common activities during the Winter Olympic Games 2018
2017
Draft recommendations and guidelines
Website structure
2018 February - April
Implementation during the Olympics
Evaluation
Case studies development
2018 May - September
Revision of the guidelines and recommendations with experts
Case studies finalisation and matching
Finalisation of the website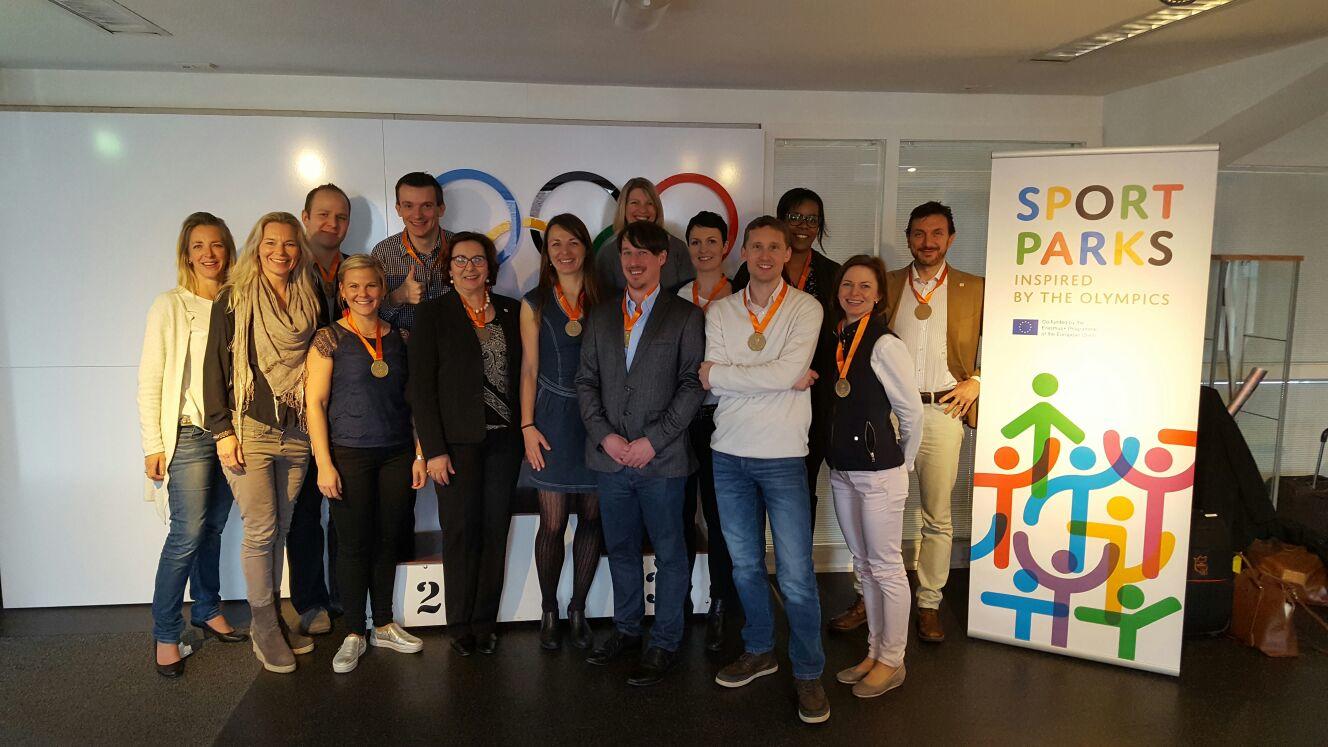 team