Olympic Parks will have their Brno premiere. During the 2018 Pyeongchang Winter Olympic Games, the city and South Moravian Region are preparing an interesting concept in co-operation with the Czech Olympic Committee: an event, which will take place in Pavilion Z and its surroundings in the BVV Trade Fairs Brno area.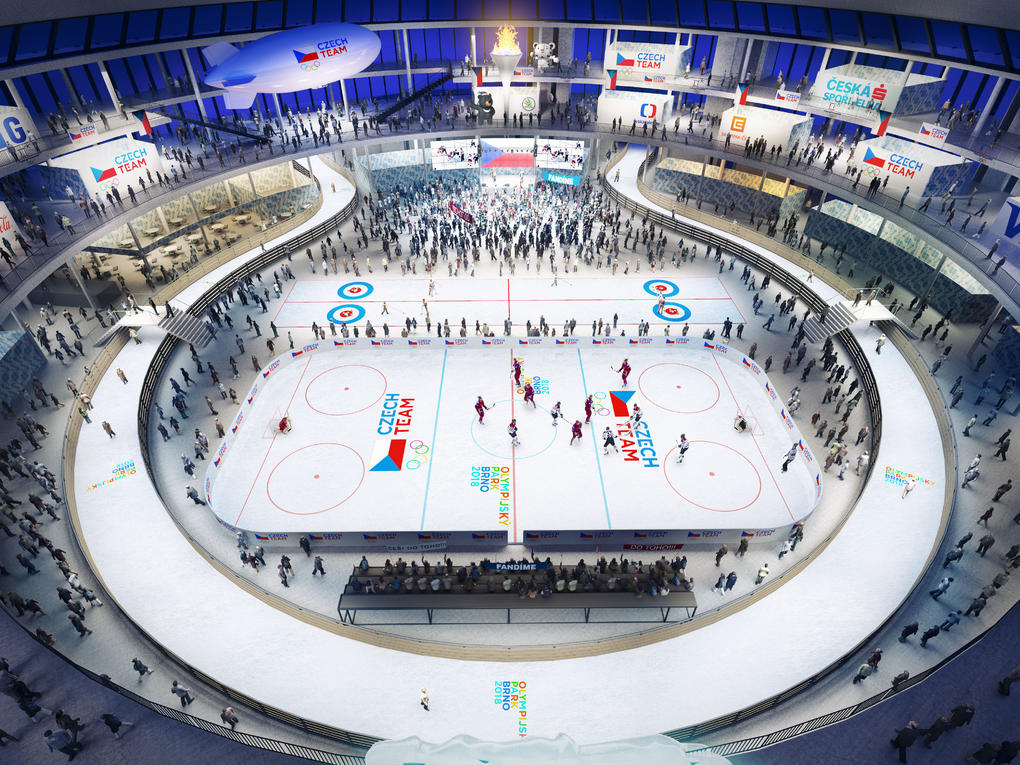 The event in Brno will follow the successful projects from the previous Olympics: in 2014 (during the Sochi Games) in Letná in Prague – 409 thousand visitors, and in 2016 (during the Rio Games), the main Olympic Park in Lipno (341 thousand visitors, 47 sports) and other parks in Ostrava, Pilsen and Pardubice.
'The unique area of ​​the Brno Exhibition Centre can provide an event of this magnitude with excellent facilities. I'm therefore happy to host the Olympic Park here in Brno. This event offers an exceptional sports programme and experience for all sports lovers not only from Brno, but also from a wider area,' says Petr Vokřál, Mayor of the city of Brno.
'The attractive offer of the Olympic Park is designed to interconnect the Czech Olympic team in South Korea and sports fans in South Moravia. The Olympic idea represents a strong motivation not only for active athletes, so I hope that this project will be interesting especially for the young people in our region,' added Bohumil Šimek, Governor of the South Moravian Region.
'We are delighted that the Olympic Park project is heading to Brno for the first time. We believe that all local sports fans will find their way to the Pavilion Z and try the various sports that will be presented in the park,' says Jiří Kejval, President of the Czech Olympic Committee; there will be an ice-hockey pitch and a curling sheet inside. Other sports venues will be installed around the pavilion. 'Sports grounds that will be built inside the pavilion will not be weather-dependent and will give fans a stable environment at all times,' adds Kejval.
In addition to the Olympic Park in Brno, a similar park will be constructed in Ostrava, also on the occasion of the 2018 Olympic Games.