Building on the success of their traditional sport-for-all events, the NOC of Slovenia joined their Czech and French counterparts in organising an Olympic Festival during the Pyeongchang 2018 Olympic Games. The event took place in a ski resort "Rogla" which, in itself, predetermined its character: winter fun on snow and ice.
As all outdoors sport events' organisers and athletes know, weather can play a negative part in influencing the programme. Originally planned to take place on Saturday and Sunday 17-18 February, the second day of the event had to be unfortunately cancelled due to the blizzard-like weather conditions. But even if shorter than expected, the celebrations of the Olympic Games and their spirit in Rogla were a great success. 15 winter sport disciplines were on offer, including downhill skiing, snow biking, snow volleyball or biathlon, more than 300 children received a special Olympics medal for having participated in most of the sport activities, and all together over 1000 visitors enjoyed the snow and ice programme at the Olympic Festival.
The organisers focused on creating a real Olympics atmosphere at the event not only by building in the programme elements of the actual Olympic Games such as the Opening Ceremony and the lighting of the torch, but also by involving in the activities a Slovenian Olympian returning from Pyeongchang, Tilen Sirše (luge), and bronze Olympic Medallists in Alpine skiing from Lillehammer 1994, Katja Koren Miklavec.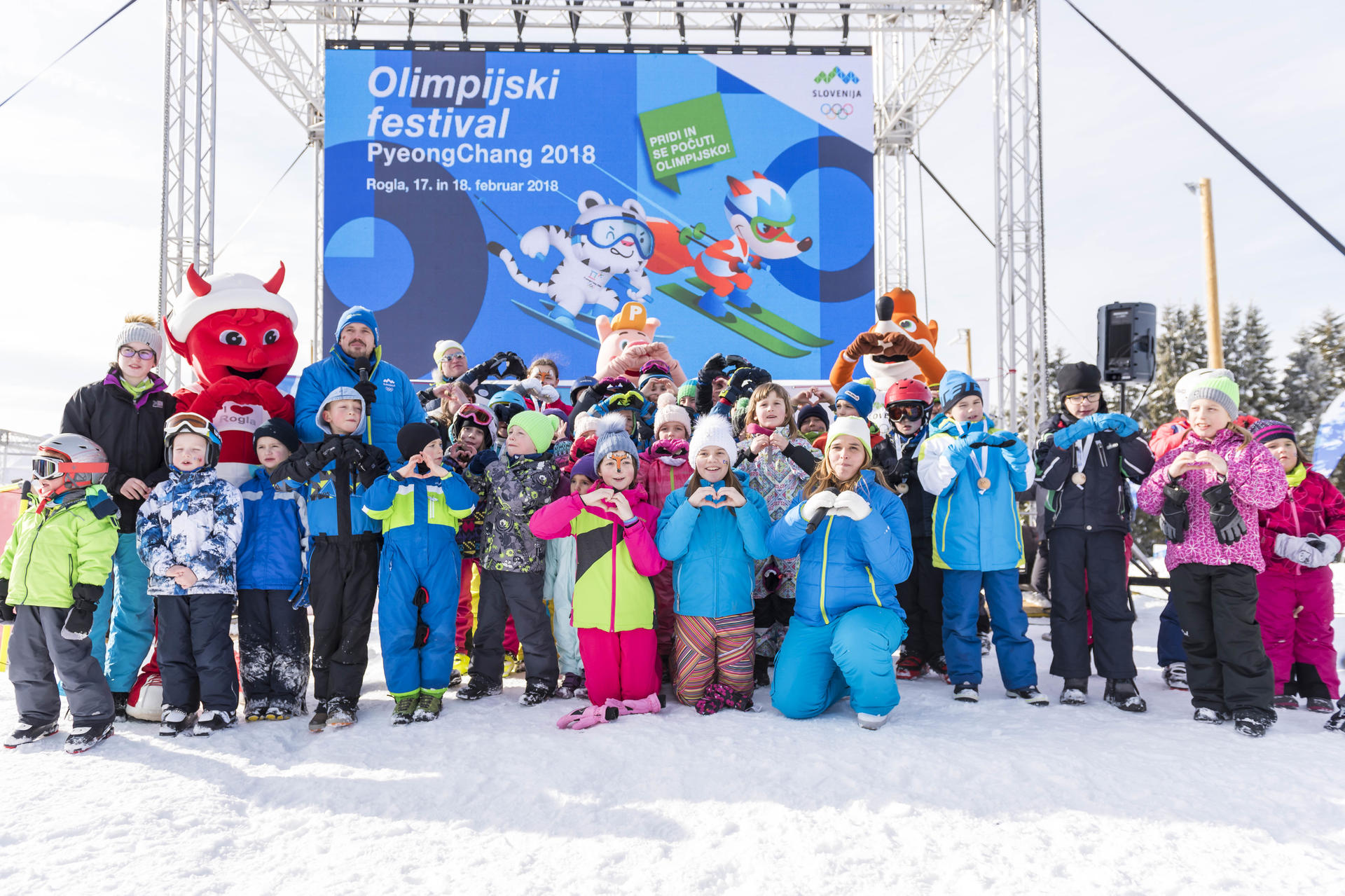 580-9