The Sport Parks project team has gathered for the 5th time this year to get an insight into the organisation of larger Olympic-family events in France, and to continue developing the handbook for organisers of future Sport Parks.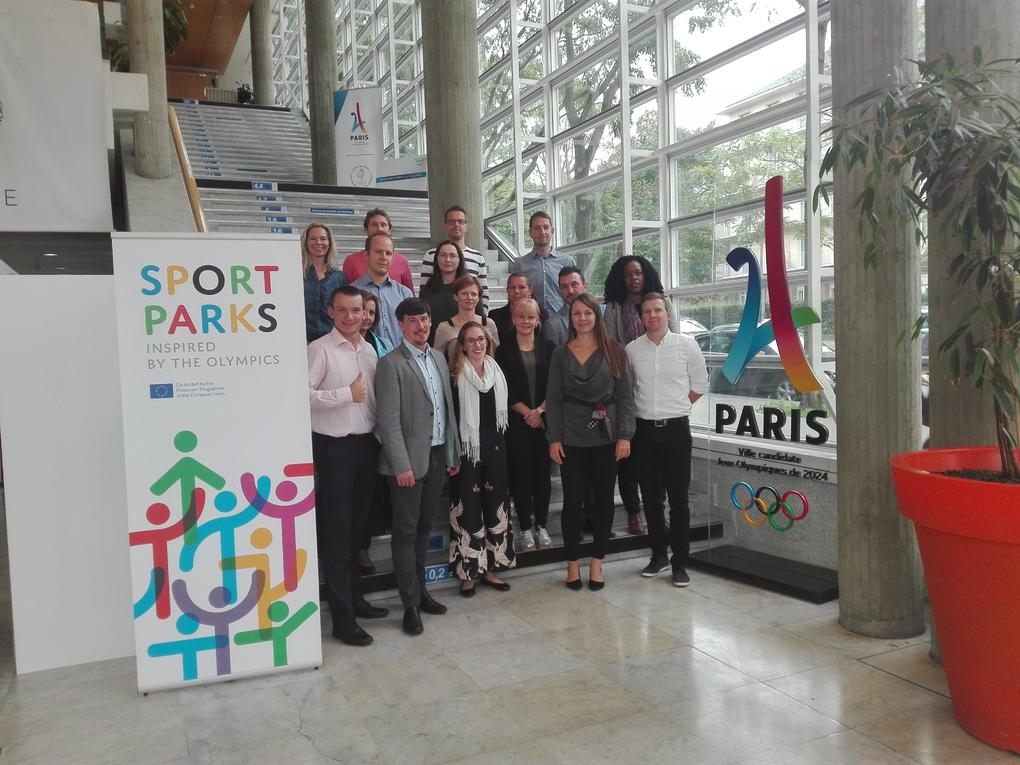 The French National and Sport Committee (CNOSF) prepared an exciting programme for the first part of the 2 days meeting. Welcomed by the CNOSF President Denis Masseglia, participants could enjoy and draw inspiration from the presentations of (1) Sylvie Matthews, Events Director at CNOSF, who spoke about the Olympic Day 2017 in France which welcomed this year over 1 million visitors in Paris only, (2) Alexandra Vigoureux, Head of Large Sport Events Department at CNDS (Governmental Agency for the development of sport, who briefed participants about the system and funding policy of large  sport events in France, and (3) Marie BARSACQ, Director of "Sustainability" at Paris 2024, who provided an exciting account of the legacy activities and plans the Paris 2024 team has put together.
The 4th Study Visit (after the Netherlands, Italy and Belgium) was particularly rich on great presentations and in-depth discussion, especially regarding the final output of the project. The Sport Parks team was very happy to welcome in Paris representatives of the International Olympic Committee who came to officially present and discuss the recently approved new asset of the IOC – the Olympic Festival – the pilot of which (Olympics 2018) should be tested by several partner organisations of the Sport Parks project. The Sport Parks project team has also made an important step forward in the development of the website which will host the interactive handbook. Basic features as well as accessibility, functionality and reader-friendliness were discussed with Frantisek Buhn, representative of the Czech company "INSPIRE" which takes care of the technical development.
The second working day was fully devoted to the content development, in particular to the preparation of the "Communications" chapter and revision of the most extensive chapter – "Organisation" – which covers all important aspects of event production.
The intensive work will continue in Helsinki at the end of November 2017 where the Sport Parks team will reconvene for its 5th Study Visit.